Rock Face and Mountain Pictures
Mount Arapiles, Australia, is an extremely good place to climb due to the nature of the rock and the warm climate. It is also a beautiful, red pile of rock in the middle of an otherwise flat landscape.


Photo: J. Arkko
I once climbed a set of magnificent pillars on this area.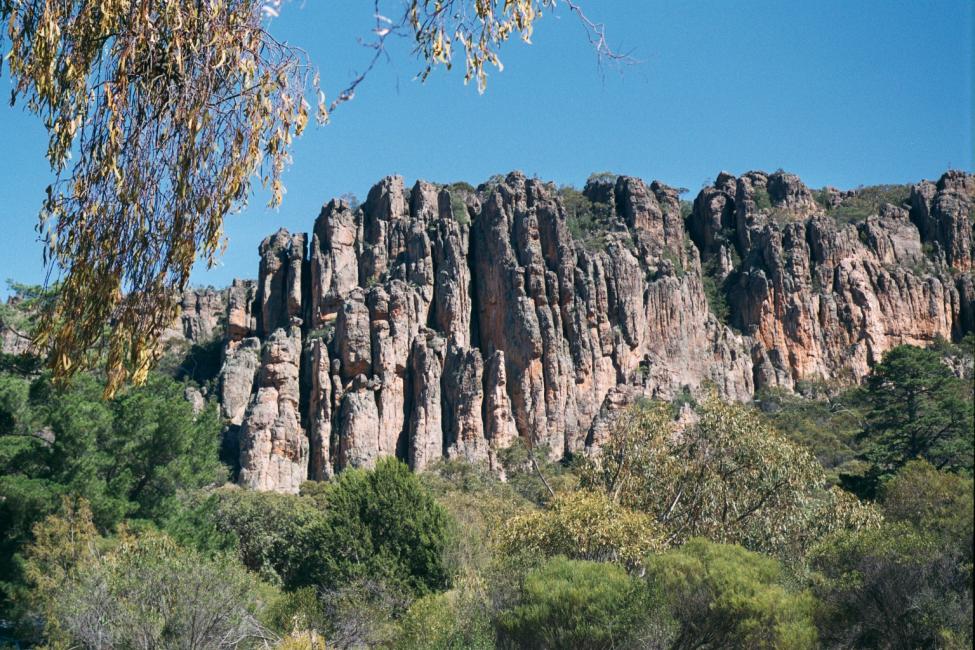 Photo: J. Arkko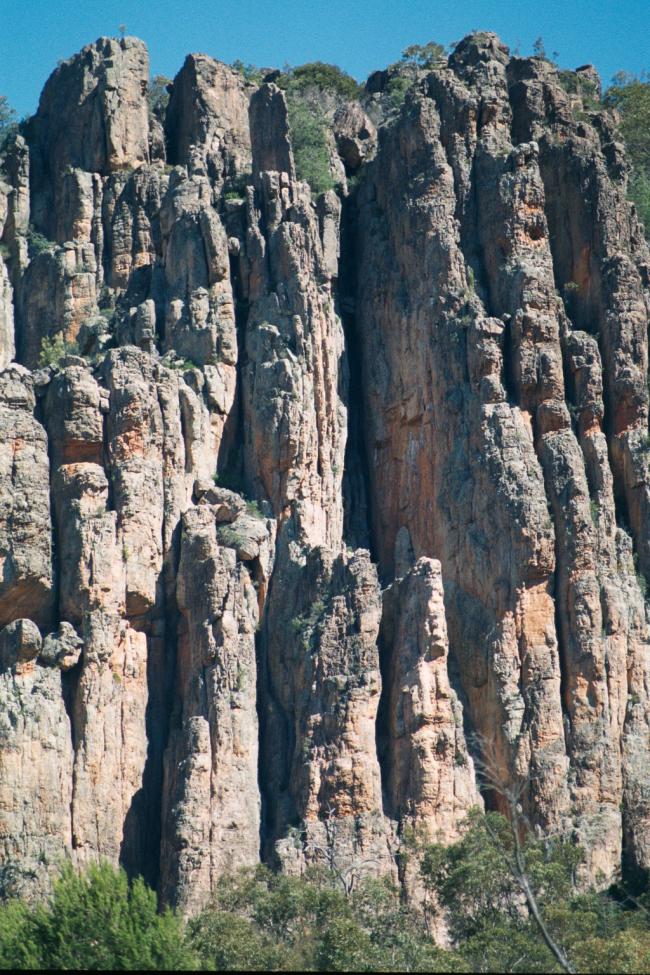 Photo: J. Arkko
Yosemite, California, is the Mecca of climbers. It has the highest and largest rock walls, some ranging up to one and half kilometers of completely vertical face. Climbing these walls may take as long as a week, or even a month in some cases. Better pack lots of water and food! The next picture is not from the most typical walls, it shows the strangely formed Half Dome mountain.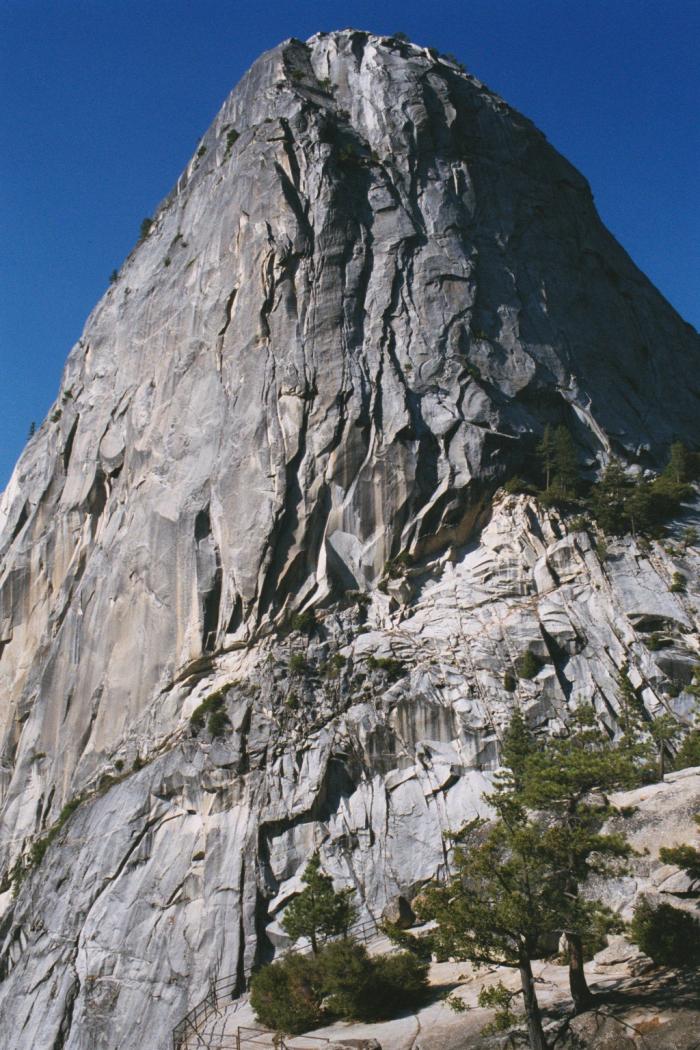 Photo: J. Arkko
I'm also interested in finding strange rock formations. Here's one from east coast of Australia.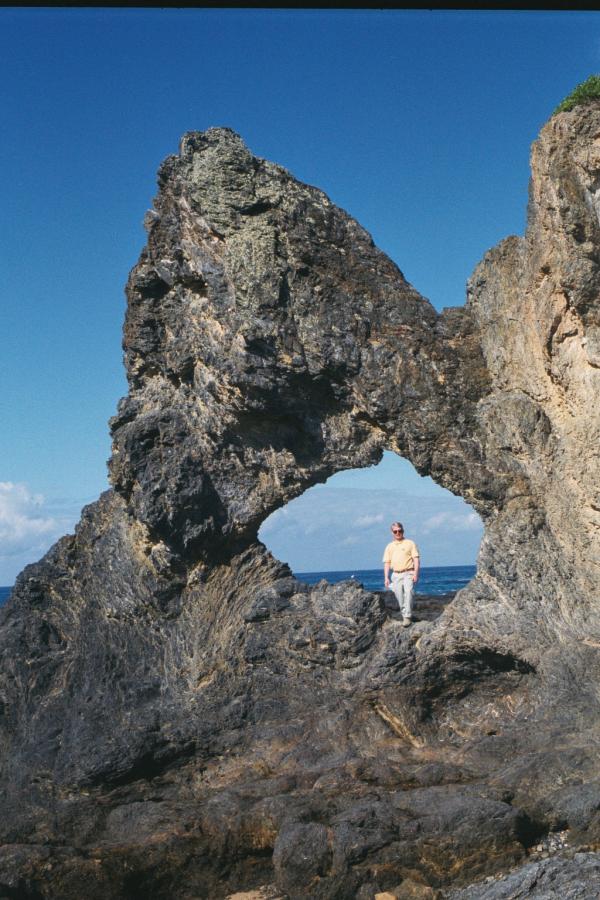 Photo: J. Arkko. Person: J. Arkko
In Hawaii, you can see Lava, even the red hot stuff (see a separate story). But even if the lava is no longer hot, you can see the ages of different flows very clearly, as in this picture from the Big Island: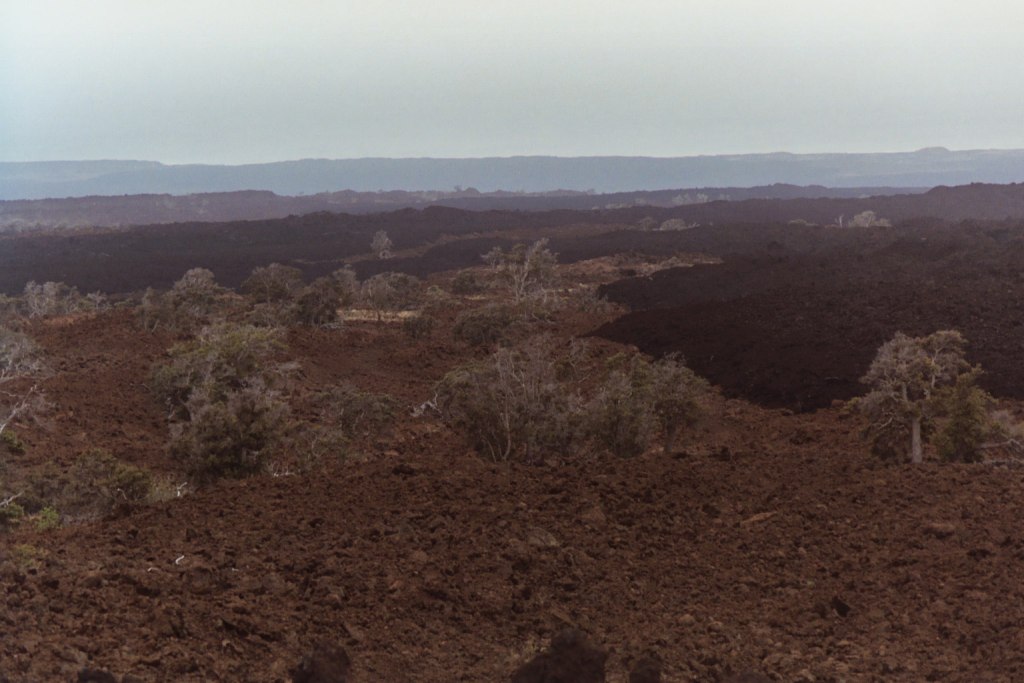 Photo: J. Arkko
See also other Jari's pictures.
---
Created January 1, 2001. Last modified April 9, 2004 by Jari Arkko