Climbing Alone in a Foreign Country
How does a tourist or a businessman engage in climbing on a previously unknown area, especially without a partner? Well, I chose to search for a guiding agency that could take me to interesting places, at the time I wanted and at the difficulty level I wanted. The Internet came to my rescue here; while there was surprisingly little in there about Arizona climbing, I did find a few agencies. The next order of business was to negotiate the prices and the availability of guides. The prices were high, $300 and up per day and I wanted more than one... after some negotiation and comparison of the agencies and decided to take up on the offer from one of the larger ones for a day and a half trip. I had originally planned to do an overnight camping in the desert, as well as climbing. After hearing that year 2001 was a good year for the rattlesnakes, however, I decided I didn't want to wake up with a Two Step Rattlesnake crawling to my sleeping back -- this particular kind of a rattlesnake has gotten its name from the fact that if you get bitten, you walk two steps and die.
At dawn, I meet with the guide Jack Yarnold. Jack is an excellent guide - and also a doctor of geology! He explains much of the background in how the mountains and rocks ended the way they are now in Arizona. Our first target is Queen Creek Canyon, an area one hours drive from Phoenix. This area consists of red towers of molten volcanic ash, and is mainly a sport climbing place.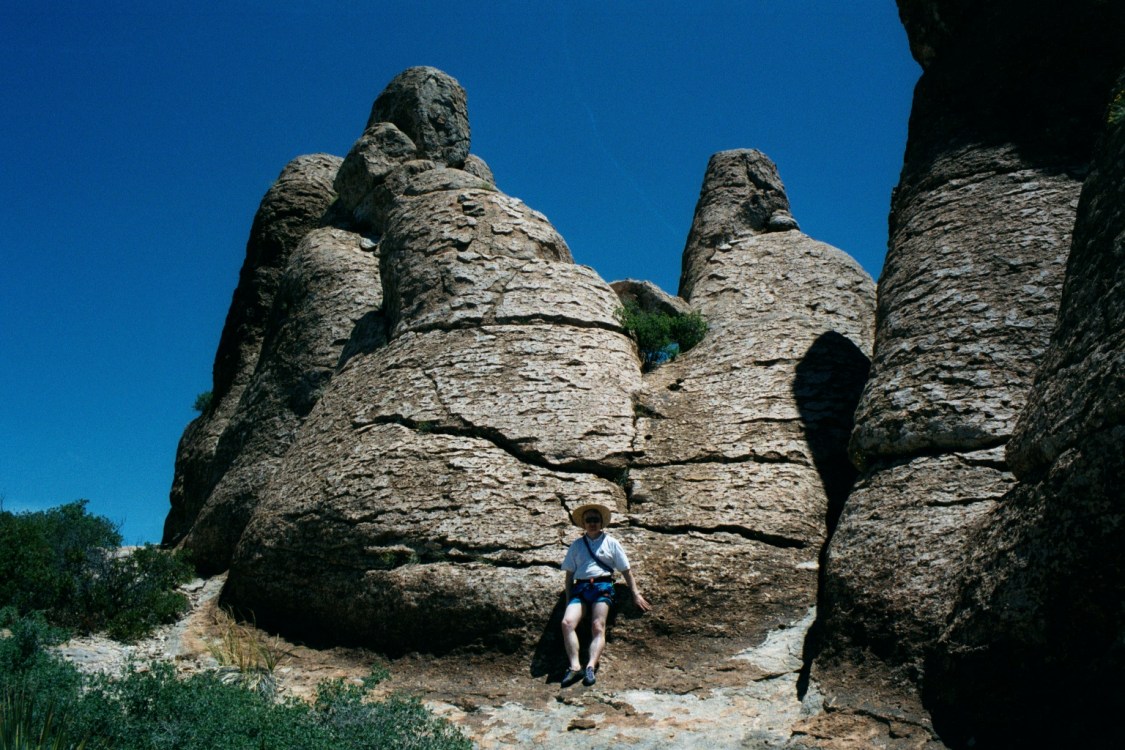 Photo: J. Yarnold. Climber: J. Arkko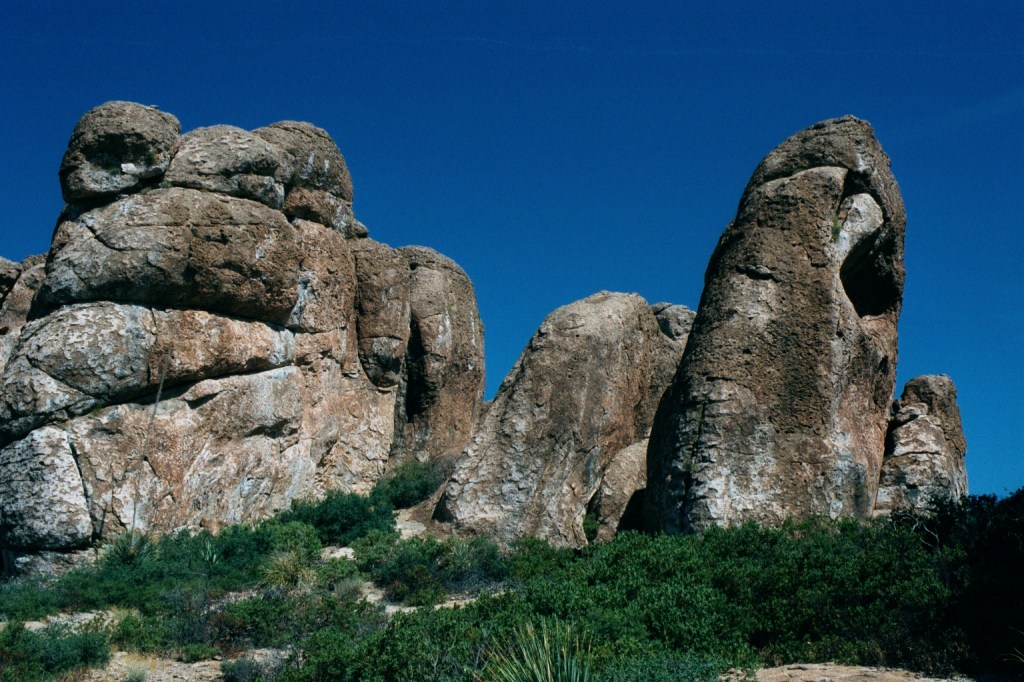 Photo: J. Arkko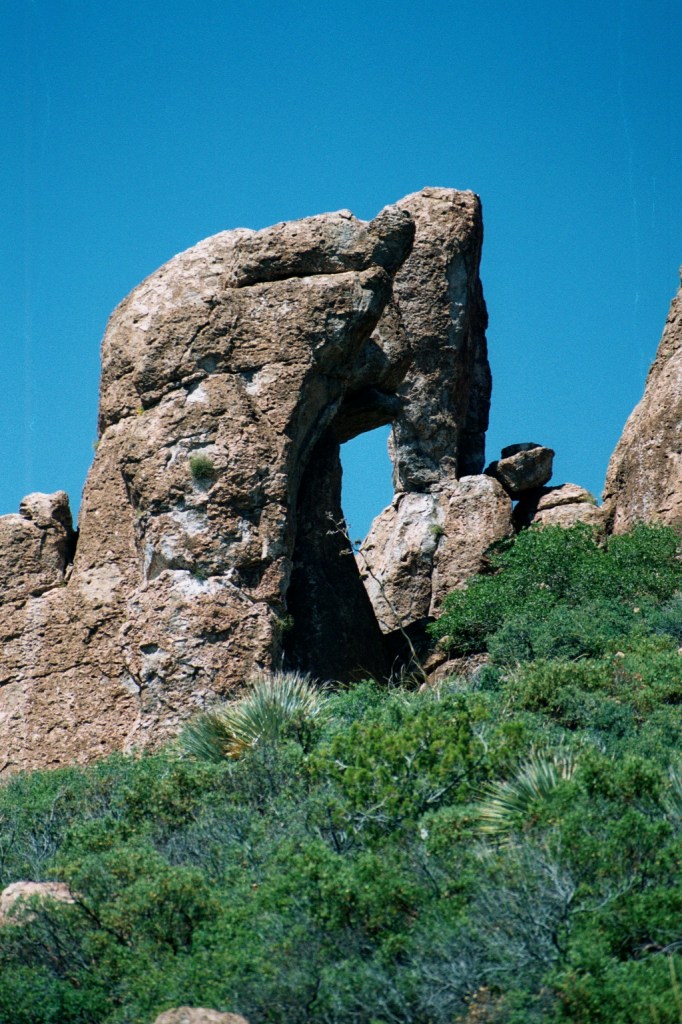 Photo: J. Arkko
On each step of the approach march, I worry about stepping on a rattlesnake. The heat and the sun pounds on us; but the terrain is easy and we are not going far. We end up first at the bottom of the Evaporator Pinnacle.
Jack climbs to set up top rope; I have not yet progressed to leading on rock. My first climb is an easy one, the Face Route (5.5). I start to realize the nature of the rock: it is full of small holes, typically the size of a single finger. These holes have been left to the stone as a result of volcanic gas bubbles. I find them hard on my fingers; I have been used to the handles and cracks of the finnish granite. The second route, Roto Evaporator (rated 5.8 to 5.10 by different sources) resists my efforts. I haven't been used to raising my whole weight using such small holes, with practically no feet placements. I give up.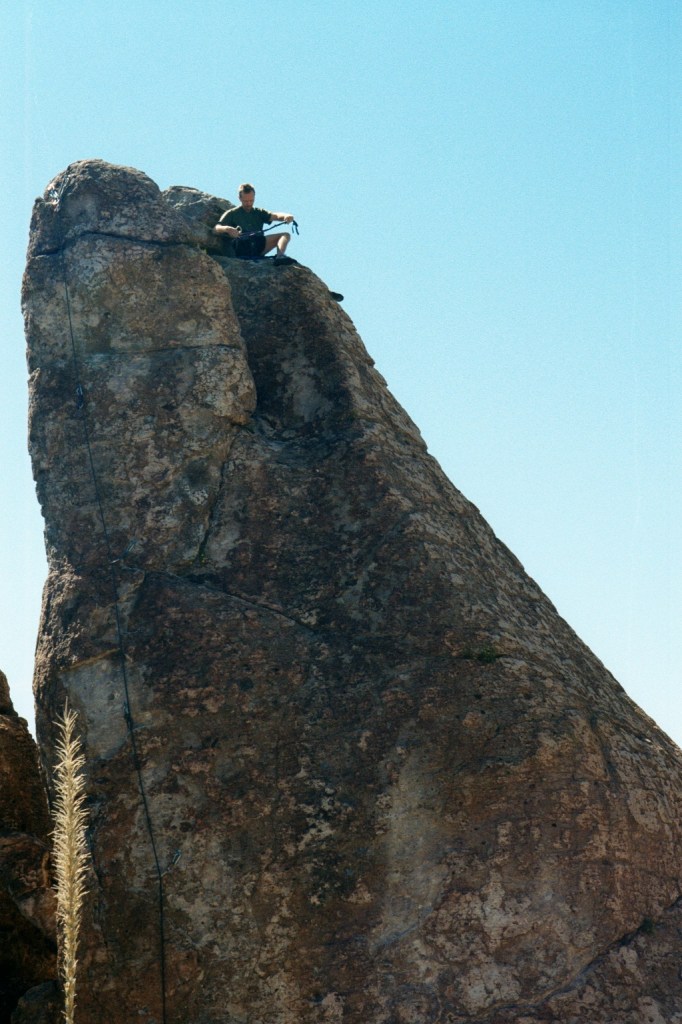 Photo: J. Yarnold. Climber: J. Arkko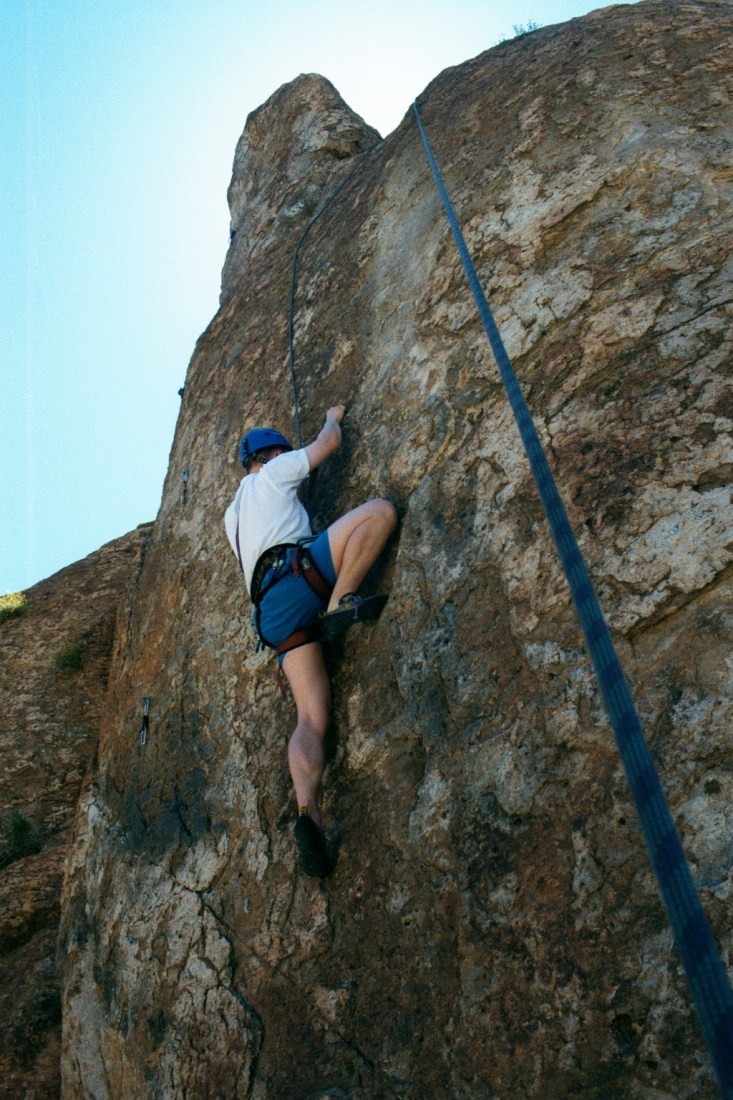 Photo: J. Yarnold. Climber: J. Arkko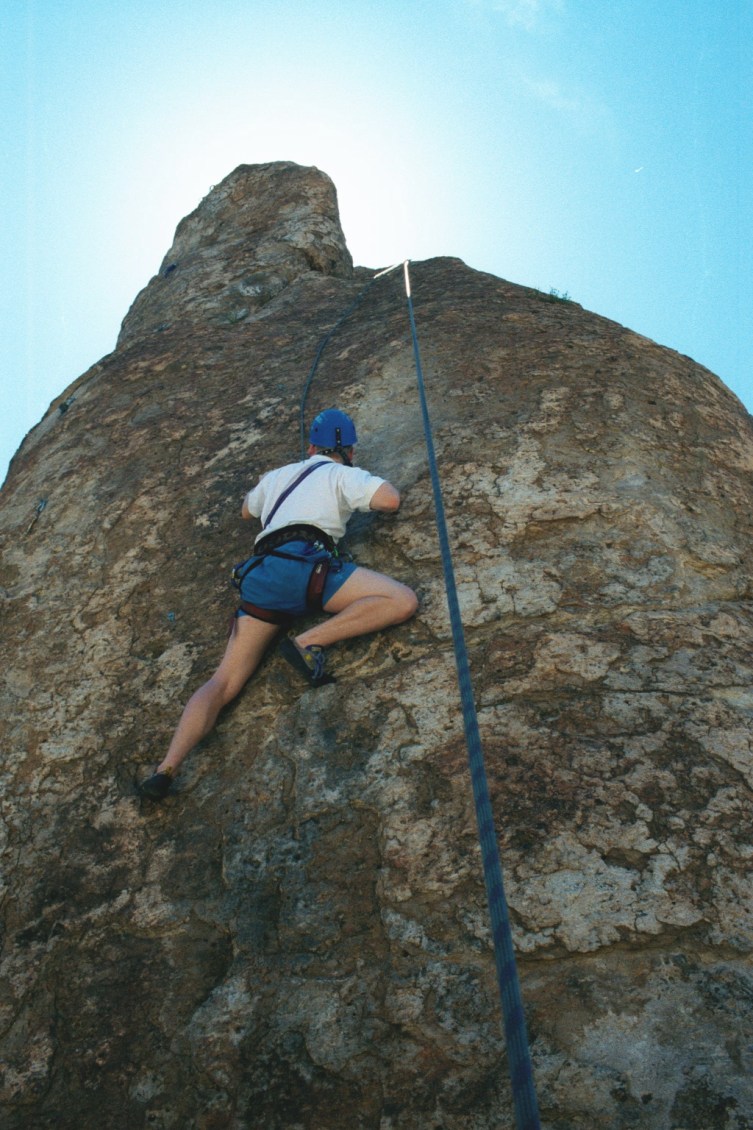 Photo: J. Yarnold. Climber: J. Arkko
Climbing the corner route, Arete (5.8), restores my confidence. The views between the towers are magnificent. Next we will Ride the Wild.
---
Created May 29, 2001. Last modified June 17, 2001 by Jari Arkko

See also other Jari's pictures.